Ministries for all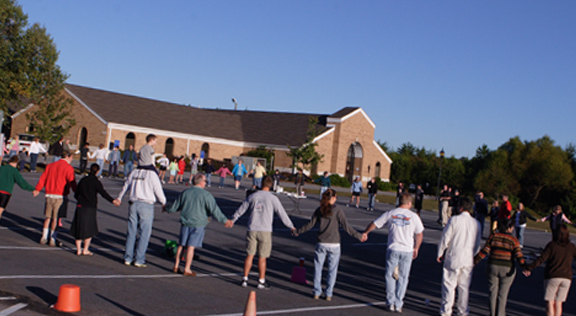 At Community Bible Church, we are a church all about people! People who experience the presence of God in their life together. People who are called together for fellowship and worship. People who are sent out into our community and world to share the Good News of Jesus Christ and to serve one another.
In order to serve our community and one another, we live out our faith and God's vision through a variety of ministries. We minister to the young and old alike and everyone in between! We want to help people experience the mercy and love of God, so we cater to people of all ages and at all stages.

We welcome all people to share with us in this journey of life and faith. Wherever you are in your walk with Jesus, CBC has a ministry to assist you! At CBC we want you to grow in your walk with Christ, serve both inside the church and the community and connect to other members of CBC!

Growing, Serving, Connecting
At Community Bible Church, we're committed to helping you discover life... Life with real purpose and meaning. This kind of life is only possible through a vibrant and authentic relationship with God and His people - people just like you... Connecting with God and with one another.
Grow
It is our desire that you grow in your walk with Christ. Each ministry at CBC offers specific programs and opportunities for you to stretch yourself and further develop your relationship with the Lord.
Serve

Serving is the best way to connect. At Community Bible Church we have many opportunites to serve both within our walls and outside our walls. Understanding your spiritual gifts is very helpful when serving. If you
have not taken the Spiritual Gifts Test or it has been awhile since taking it, just click on the green icon and get started.
Each ministry at CBC relies on many volunteers to help them. Please view the current needs and ways to serve in Children's Ministries, Student Ministries, Adult Ministries, Worship & Arts Ministries, and Global Outreach. View the Local Outreach page to see ways to serve those in our community.
Connect
In addition to growing and serving, it is our desire that you connect and fellowship with others here at CBC. Please consider joining a small group to experience rich fellowship while diving deeper into our weekly teachings.